It happened on 3-7 June 2019, we have organized the very first Nordic Probabilistic AI School now also known as ProbAI.
The initial idea was seeded in November 2018 in one of our discussions with Eliezer. He is also a PhD fellow at NTNU, and we share office and supervisors. Although I remember vaguely that particular discussion, it may have circled around the topics of entrepreneurship, uncertainty quantification in machine learning, lack of good courses for doctoral students in computer science at NTNU, … The word "frustration" summarizes well the feelings of that time. But from frustration came the willingness to move forward and create something. Somehow it all clicked together and catalyzed into an idea and commitment to organize invited lectures on probabilistic machine learning.
The journey from the initial idea to the final event is another story, but let me fast-forward…
We were aiming to create an international annual event serving a state-of-the-art expertise in probabilistic artificial intelligence to the public, students, academia and industry. Notice that the term "machine learning" was replaced with "artificial intelligence" to take advantage of the hype around it, but it was certainly not the only reason. ProbAI 2019 was successfully executed with around 150 international participants selected from over 300 applications. Although backed by Norwegian Open AI Lab and Norwegian Research Council, the event managed to remain self-funded. Furthermore, with the help of the Institut Français, organizer of a satellite event, we have been able to grant several scholarships.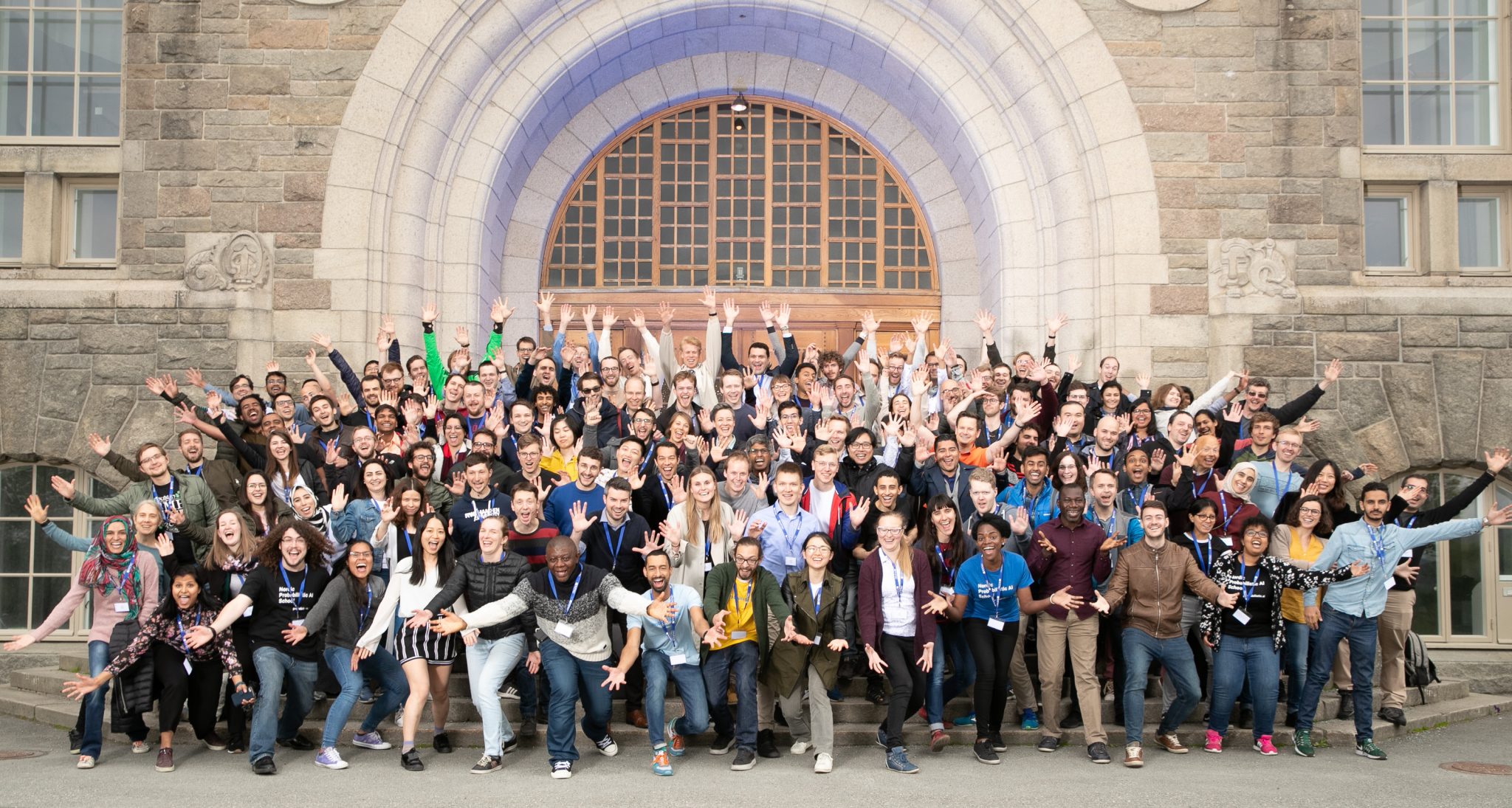 I have to acknowledge that ProbAI would not happen if not of the many circumstances: conversations with Eliezer, frustration, the support of our PhD supervisors (Heri Ramampiaro and Helge Langseth), the support of our department, the great lecturers willing to take part in an event with zero history, and the interest of the many applicants. It was all this and a few other circumstances that made it possible.
ProbAI was for me personally a culmination of all the skills that I have acquired over the years. I have enjoyed the journey, and I am thankful for this opportunity. All the beautiful people made ProbAI 2019 into a memorable week.
And I am happy to announce that the dates for ProbAI 2020 are set for June 8-12. In the face of the current developments around the SARS-CoV-2 spreading, it has been decided to cancel ProbAI 2020 and continue with ProbAI 2021 on June 14-18.
Subscribe to our newsletter or follow us on Twitter or Facebook to not miss the application deadline.